It's Time to Start Your Adventures!
Join us for some fun! There is a little something for everyone!
BANNER CONTEST - Be Part of The Spirit!
DEADLINE FOR ENTRIES: FRIDAY, OCTOBER 1ST
Suggested Fabric: Felt with decorations and a pocket at the top with a 1/4" dowel for hanging.
The Banners Will Be Judged By Our Guest Speakers.
The Winning Group Receives A $100 CSO Gift Certificate and the WISA Cowbell
DROP OFF LOCATION:
16607 Blanco Road, Suite 401
San Antonio, TX 78232
19th Annual Golf Scramble
Friday, October 8th – Ft. Sam Houston Golf Course
11:30 am Registration/Lunch             1:00 pm Shotgun Start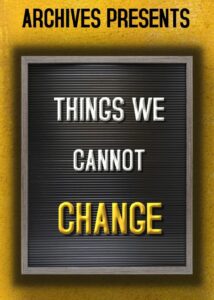 A Tribute to those who have passed...
Many of our fellow members have passed on and are attending the big AA meeting in the sky. We need to remember not only where we have come from, but the people who have helped us to become who we are today.
At Weekend in SA, we would like to develop a photo project to pay tribute to these members who have passed on.
17th ANNUAL AA IN SA
ART SHOW AND SILENT AUCTION
Attention Artists – Donate youe original art in their chosen medium
Attention Art Collectors! Please donate any piece of original art!
Art will be placed at the San Antonio Shrine Auditorium with silent auction and an open auction will take place during the conference. 
Entries can be delivered to the AA in SA Office prior to the event OR at San Antonio Shrine Auditorium the day of the event from 8:30 am until 4:00 pm